Features:
The MY-760 automatic die cutting and creasing machine is suitable for die cutting, creasing and cold pressing of color printing and packaging such as paper box, carton, Logo, tags etc.
This machine is the first at home and internationally leading. It is a high-tech product of which the die cutting speed is 10000 times which is domestic leading.
This MY-760 machine can realize fully automatic control of paper feeding, die cutting and paper discharging. It is also equipped with non-stop paper feeding and paper discharging device, thus realizing continuous production without stop.
The die cutting and creasing machine adopts highly precise circular worm and gear transmission system, enabling high speed and stable running of the main machine. It can provide large torque. It also features good wear resistance and no noise.
The highly precise ternary CAM intermittent mechanism can be matched with multi-point die cutting position alignment in order to produce highly precise die cutting products.
The adopting of programmable controller from Panasonic, frequency converter from Fuji, screen display and inspection and control device from internationally famous brands and three units communication of PLC, frequency converter and touch screen, thus realizing all-dimensional intelligent control of machine operation, safety control, quality inspection etc. It is highly efficient and the operation and control are quite simple.
The pressure of hairbrush and the paper alignment device are adjusted electrically so that it is labor saving and convenient.
| | |
| --- | --- |
| Maximum Sheet Size | 760*520mm |
| Minimum Sheet Size | 250*300mm |
| Maximum Die Cutting Size | 750*500mm |
| Die Cutting Precision | ±0.1mm |
| Gripper Margin | 2.3-10mm |
| Max Feeding Pile Height | 1280mm |
| Max Delivery Pile Height | 1100mm |
| Max Die cutting Pressure | 200tons |
| Sheet Thickness | 80g/㎡ to E flute corrugated paper |
| Maximum Speed | 10,000s/h |
| Dimensions | L3610*W2400*H1550mm |
| Total power of motors | 15KW |
| Gross weight | 10,000KGS |
Standard Features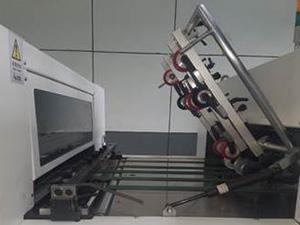 1.Paper feeding mechanism
(1) The conveyor belts and wool wheel ensure the smooth transportation of the sheets accurately to the front and side lays units;
(2) Press wheel set ensure the smooth transportation of sheets in high speed;
(3) 2 feeding tables per machine;
---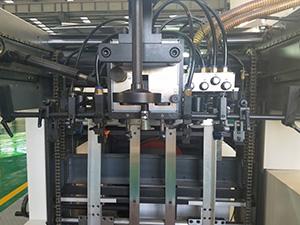 (4) High speed feeder for transferring ensures stable and fast paper feeding between 0-12000s/h;
(5) Strong power sucking feeder, 4 pick suckers and 4 feed suckers, suckers angle can be adjusted according to the curve of paper;
(6) Independent preloading unit, maintain working pile freely when stacking on preload pallet;
(7) Adjustable side blowers;
---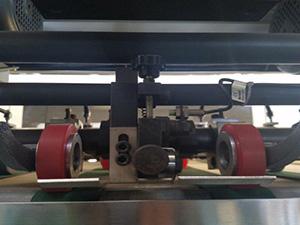 (8) Electromechanical double-sheet inspection mechanism;
(9) Double-sheet malfunction inspection, time-delay stop to ensure taking paper out of the machine from the conveying unit;
(10) Side lay and front lay detect paper position;
(11) Program control air pump start, ensuring each paper reaches front lays precisely,
(12) When start the machine at any time, reducing make-ready time greatly.
(13) Main and auxiliary feeding pallets can be switched automatically, realizing non-stop feeding;
---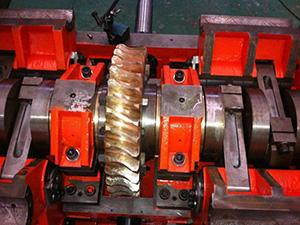 2.Die-cutting Unit
(1) The worm wheel, worm set and crankshaft products by professional customization;
---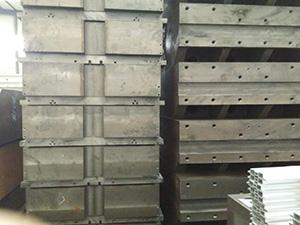 (2) The walls and seat are made of ductile iron;
(3) Machine base, wall plates, top and bottom tables are made of QT60 resin-bonded;
---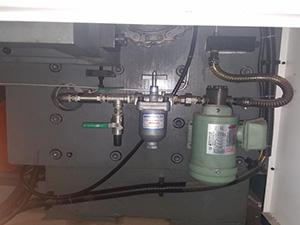 (4) The pneumatic locking system for the plate framework locks the plate framework automatically without the need for tools. This device saves time for the operator;
(5) Photoelectric sensor monitor frame position, pneumatic lock mechanism;
(6) Main drive base oil cooling and lubricating system
---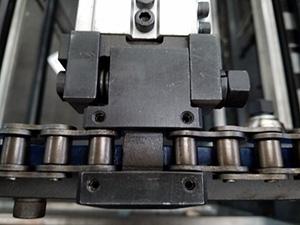 (7) Import torque limiter, protect machine from overloaded;
(8) Pneumatic rotary joint is made by Japan SMC;
(9) Super-hard anode alumina alloy gripper bars and precise positioning structures;
(10) Imported high strength gripper bar chain;
(11) Grippers are structured in an adjustable type to ensure accurate paper registering.
(12) Import high-strength nylon chain guider;
(13) Adjustable frame;
---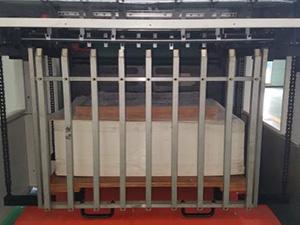 3.Delivery Unit
(1) Alternating current motor controlled delivery brake helps collect and align the paper
(2) Electrical system makes the delivery automatic, while the pile is near the machine , it will slow down and ring the bell;
(3) Auto trimmer, hair brush pressure adjustable, you can adjust them more easily;
(4) Involution photoelectric sensor to prevent delivery pallet from going too high and paper rolling up;
---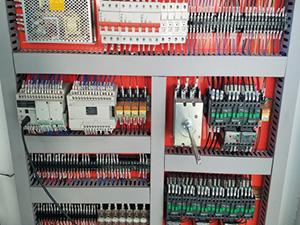 4.Electronic system
(1) Panasonic solutions to ensure the smooth and efficient operation of the electrical system;
(2) 7 inch man-machine interface;
(3) Fuji top-end frequency converter;
(4) Main motor is made by Siemens
(5) Omron photoelectric sensor and Schneider executive items;
There are more 30 detection points monitored by PLC on the machine: main feeding pallet top and bottom limiting, auxiliary feeding pallet top and bottom limit, feeding paper pile top limiting, feeding paper over high limiting...etc.;

---